Bankruptcy
Free Initial Consultation
Filing for bankruptcy is a difficult decision. But, there can be many reasons why declaring Bankruptcy is the most viable option for you. When creditors are calling at all hours of the day and night, or your wages have been garnished and it is difficult to put food on the table. It may be time to consider relief through bankruptcy. At least it is time to talk to an attorney and find out what your options are.
An experienced attorney can make the process less stressful. Our attorneys will listen to you and help to determine your eligibility. They will take the time to explain your options and the best course of action for you.
Chapter 7 Bankruptcy - $1495
Chapter 7 bankruptcy is the most common type filed. Designed to wipe away unsecured debt, it is generally the choice of individuals, not businesses.
What is unsecured debt?
An unsecured debt is one that you have not pledged property as collateral for.
Here is a list of debts generally discharged by Chapter 7 bankruptcy.
Medical Bills

Utility Bills

Back Rent (if you are behind on your rent they can still evict you)

Personal Loans

Government Benefit over payments

Credit Card Debt
Debts that automatically survive Bankruptcy.
Child Support

Most tax debt

Student Loans (unless the court rules otherwise, and they rarely do)

Debts incurred by fraud or malicious acts
There are always exceptions to the rules
Although these are the general rules for Chapter 7 bankruptcy, there are always exceptions.
Here are some other cases of debts that can be discharged -
Any secured debt may be discharged provided that you return the property securing the debt to the creditor.

Student loans may be discharged if you can prove to the court that you have no chance of making money at this time, and will not be able to make a living at any time in the future.

Income Taxes may be discharged if -

The tax return was filed more than 2 years before you filed bankruptcy.

There was no fraud or tax evasion involved.

The taxes were first due at least 3 years before your bankruptcy petition was filed.

Tax liability was assessed more than 240 days before you filed bankruptcy.
What our clients are saying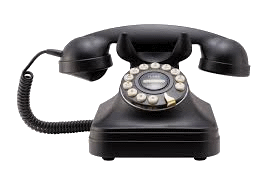 Bankruptcy doesn't have to mean surrendering your home or your vehicles. The Milton Law Firm can help you file reaffirmation agreements and negotiate existing debts on your home and car. We can also help you avoid foreclosure, or navigate your short sale, if that's what is best for you.
Even if you have significant assets, including a business or investment portfolio, you might still qualify for bankruptcy. In these complicated cases, an attorney is more important than ever, ensuring you are treated fairly by the trustee and that your future is protected.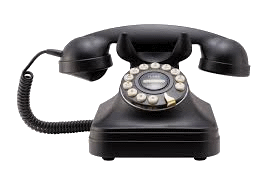 "It was a great experience, very informative and comfortable. Treated me like a person, not a number or just another case." - Jeanine
​
"Great service, great to deal with, knowledgeable - All the staff are Great!" Rockwell
" Well informed about service that was being provided, attentive to detail." - Wayne